Millennials are pushing ages 30 and up. This means an increased appetite for purchasing houses and property among the majority of them. Real estate investors and sales agents could take note of what mostly drives people's choices when buying a house:
Modern Technology
The Millennial generation grew up witnessing how tasks, from the most menial to the major ones, became steadily mechanized with efficient equipment. Today, they hardly ever have a hard time figuring out how to use the latest technology, more so deciding to go manual or assisted by a machine. If there's equipment that could quicken their task, they would grab one for themselves in a heartbeat.
The same goes for the appliances in their houses. With smart technology, which we have yet to know the zenith of, Millennial homeowners are the first to take the opportunity of converting into smart appliances. The functionality of cooking, cleaning, and recreational appliances are becoming more tied to their bodies as they could easily operate these through their smartphones.
The house, for them, now becomes one integrated system, the cost efficiency and convenience of which they would choose over analog technology any day. A millennial usually wants a quality house for sale that has smart light switches, faucets, showerheads, therapeutic mattresses, ovens, security cameras, and televisions that could instantly win their hearts. Besides, they would not pass up the opportunity of paying it forward for mother nature now that eco-forward solutions like smart technology are within their reach.
Spacious for a Variety of Activities
Exacerbated by stay-at-home orders is the common urge among Millennials to make various activities outside work possible within the house's four corners. Likewise, the desire to transform houses into those that promote indoor-outdoor living has gained significant traction in recent months. In an attempt to maintain a well-rounded lifestyle, the kitchen, and bedroom, although still considered essential in every home, have become less-frequented spaces.
Over these two, Millennials would rather spend time in hybrid living spaces, in an expanded patio, for instance, those where wholesome activities like games, exercise, dining, relaxation, and, most importantly bonding with loved ones could somehow come all together. While injecting the most function into a room still stands true today, there is also a growing emphasis to break down walls not only to let more fresh air and natural light in but more importantly so to open these freed up spaces to every activity thinkable.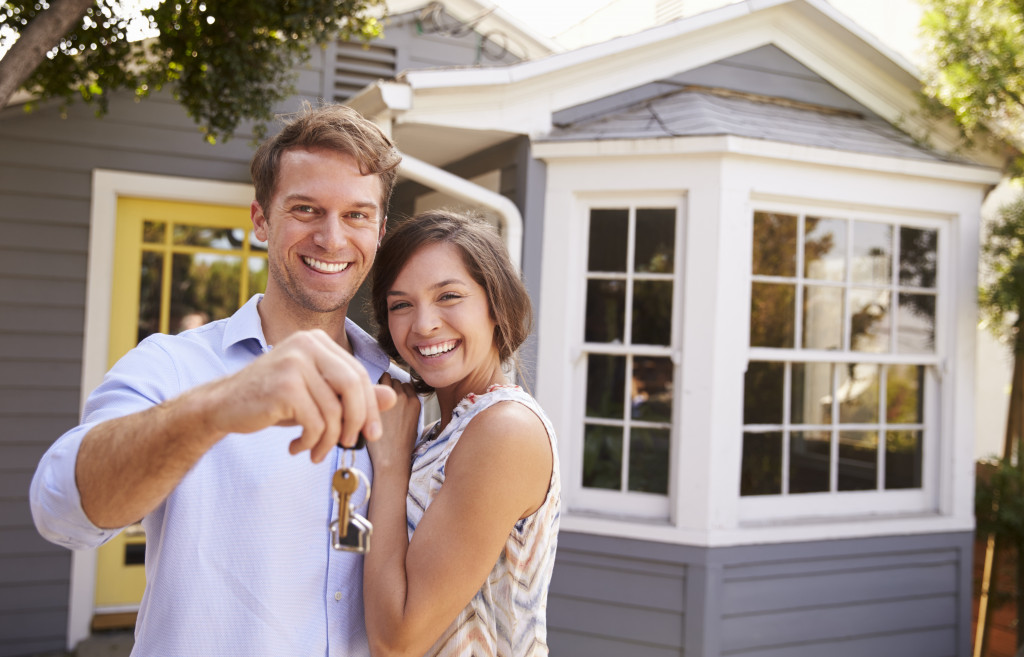 Home Office
Most Millennials have had a hand at working from home and by now already have an idea of how they would rather design their home office, a spacious workspace to accommodate the gadgets they use for work is one common requisite. Another is a room they could liken to a blank slate, which they could personalize and easily redesign when they grow tired of how it currently looks.
Easy Upkeep
Perhaps, there's no other better manifestation of their straightforward approach in life than how they would rather tackle dirt inside the house. Still related to Millennials being used to fast-paced work is their preference for a house that is easy to clean. This is a major consideration when they check a house's design.
The preference for sleek and seamlessly designed furniture and fixtures over vintage ones isn't solely for aesthetic purposes, but its ease of cleaning too. Over intricate grooves and carving on wood or stone surfaces, Millennials would choose flat, polished, and, of course, not labor-intensive ones when it comes to cleaning. They find fewer corners in a house's interior attractive so then dusting, wiping, and mopping need not take a big chunk out of the time they would rather spend on out-of-routine activities.
Savvy Storage
It's worth noting that Millennials are a busy bunch that maintains multi-faceted lives that don't revolve around themselves and their families alone. Their penchant for easy cleaning and traceability of things in the house is, therefore, understandable as it could easily be traced back to their tendency to invest in experiences rather than objects. In a way, this mindset also explains why more of them are leaning towards a minimalist lifestyle.
This lifestyle of non-ownership paved the way for intuitive storage designs, both fixed and modular. Millennials could do with one of every object they need and are not big fans of hoarding. They would rather neatly lay these material possessions out, making sure they don't pile on top of one another, in a sectionalized drawer or shelf. Moreover, this practice keeps dust from accumulating in less accessed areas.
Shaped by societal and technological changes around them, Millennials, just like other generations, have their unique criteria for making informed purchases. This applies to which house design they see themselves living in for a long period too.