Scary campfire stories. Skipping rocks by the river and making s' mores. These are just some of the old things that you can't not do whenever you go camping. However, it's not like you can skip rocks and eat s' mores all day, right? Fortunately, there are still a lot of ways to save your camping trip from utter boredom.
Dirt Biking in the Forest
The best thing about dirt biking is that you don't have to own a dirt bike to enjoy it. Renting is a better, cheaper option if you don't plan on using it for your day-to-day commute.
If you find yourself somewhere in the southwest region of the USA, Utah has dirt bike rentals that can provide you with top-grade bikes. These are some of the bikes that you should consider for your first ride, according to the American Motorcyclist Association:
Honda XR250/400
Honda CRF230
Kawasaki KDX200/220
Kawasaki KLX300
Suzuki DR250/350
Suzuki DRZ400
Yamaha TTR230/250
Yamaha TTR125
Now, aside from the thrill of speeding through the forest, biking with at least one person can also make the experience more memorable. It's not like splashing around in the mud alone is fun, right?
Moreover, having a companion is also safer because dirt biking is a lot more dangerous than motorcycling on the road. Vehicle accidents are the second most common cause of deaths at national parks, according to statistics from the National Park Service. So it's always best if you have someone who can help you immediately or look for help in case of an accident.
Hide-and-seek in the Dark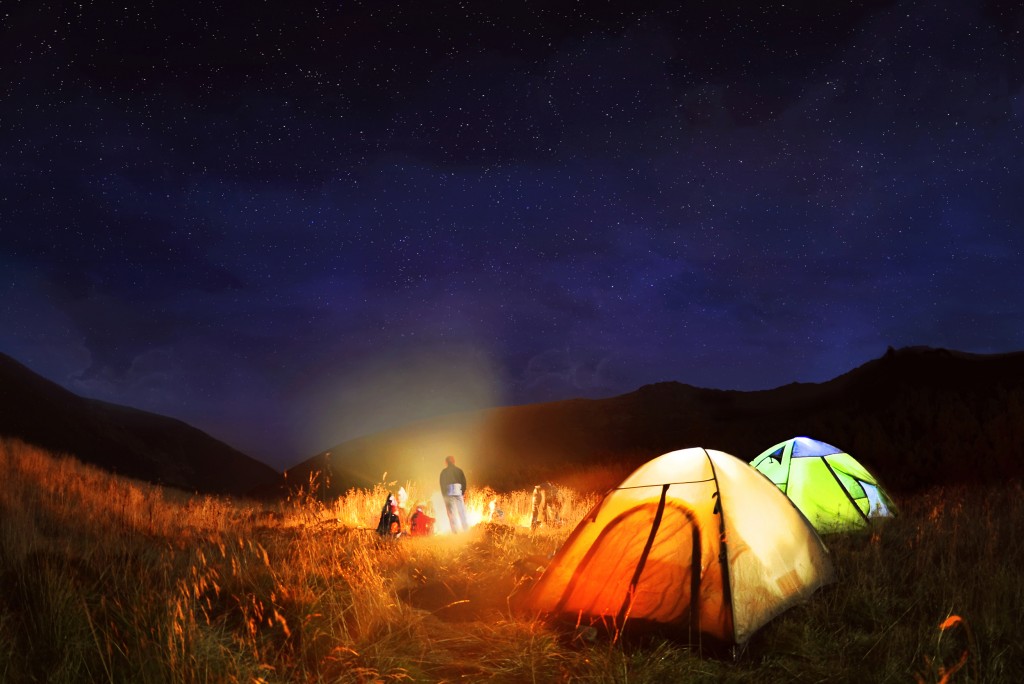 Ah, the thrill of having to hold your pee every time you had to hide and wait for your friend to find you. Hide-and-seek is — and will ever be — one of the most fun childhood games that we all play. However, since you're not a kid anymore, why don't you try to kick it up a notch? You can play hide-and-seek in the woods. Not only is it ten times more terrifying, but having only the glow of the moon and stars as your light will also make it more challenging.
Now, don't worry. The chances of dying in a national park or forest are meager. According to the Washington Post, data presented by the National Park Service showed that dying in a national park is as likely as you are to die of Ebola. That's roughly 1 in 2 million, to be accurate. So you don't have to worry too much about accidentally running into a bear in your hiding spot.
Hiking
No matter what trail you choose to take, you will always get an excellent whole-body workout whenever you go hiking. Additionally, studies show that 90 minutes of nature experience can help decrease your chances of having depression.
Although these health benefits might not be a good enough selling point to convince you to go hiking. After all, finally deciding to climb a mountain can be challenging. Plus, your first hike will always be the hardest.
However, nothing can ever compare to the euphoria that you get whenever you reach the peak of your hike. What you wouldn't expect is that the thought of overcoming a mountain is nothing but a bonus — the real reward is the view above. Sometimes, it can even be so good that your camera won't give justice to its beauty. However, never be alone whenever you hike. If you've watched the movie 127 Hours, you'll find out why.
Sometimes, It's About the People You're With
All of these activities are great if you want to have fun during your camping trip. Regardless of how thrilling your activities are, the experience won't be the same without your friends or family. Everything can be fun if you're with the right people.