Condos have long been known as the hub of the single and the yuppies. That has changed in the last years, though, with families also embracing this living arrangement. Still, a lot of people don't think condos and kids work. In fact, some even see it as bad parenting to raise children at high-rise buildings. With no yard to play at, giddy kids simply have no outlet.
Not to mention the risk of being on high-level floors. Others, on the other hand, think that kids living in a condo make it hard to keep the peace in the neighborhood. With only thin walls to separate one house from another, one can too easily hear the tantrums, the music practice, and the sibling fights, courtesy of frustrated, playing kids.
The truth is, despite all the things mentioned, a lot of families have nailed raising children in a condo. You can do it yourself, too. Follow these tips to make it happen:
Let your kids be active
Contrary to what's said, in a condo, your children have a "yard" to explore at. In fact, most complexes have vast, green spaces, as well as swimming pools that kids enjoy. Indeed, you should take your kids to these shared facilities to improve their physical, mental, and social development. Plus, when they're able to experience the outdoors with so much enjoyment and shake off their boredom, you're less likely to hear tantrums later.
Schedule a regular jog or bike around your condo area. During weekends, have a swimming session with them. Take them with you in the morning when you walk your dog. Let them interact with other kids. The bottom line is to take your child outside. Check out condo units in Pasig and other communities nearby, as these complexes offer some of the best amenities in the metro.
Keep your space neat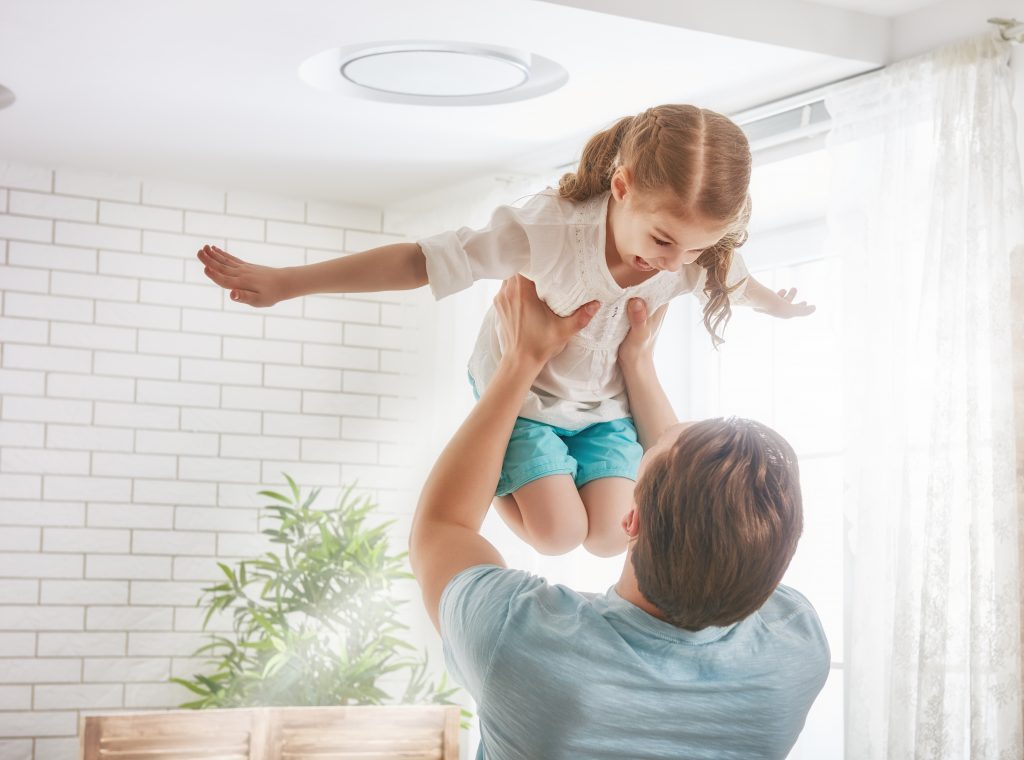 Children are hard enough to manage. It would be more difficult for you if your home is all over the place. Also, if toys, books, and clothes are scattered around your space, chances are, someone will step on a Lego and emotional outbursts (or in your case, silent sobs) will happen.
Learn the art of decluttering and organizing. Every month, try to sort through all your stuff and throw away those you haven't touched or used for a long time. Throwing away doesn't mean tossing them to the trash, though. It may mean donating to charity or giving it to other relatives. Make sure to invest in space-saving storage areas as well, so you can keep most of the floor area empty, and give your home the illusion of more space.
Prioritize safety
Childproof your balcony. Secure the railings with a gate or netting. Keep furniture away from this area because children can climb on such. Aside from equipping your home with safety features, your kids themselves should know how to be safe.
They should be trained at least on what to do in the event of a fire or an earthquake. They should know the dangers of slipping outside and swimming alone as well, especially if your unit has an easy access to the pool. You won't always be with your kids, so it's best to teach them these safety precautions. More than protecting them from harm, this gives them a sense of responsibility for themselves.
Again, it's possible to raise and nurture children in condos. But like any other living arrangement, it comes with challenges. So, remember these tips as you get your family settled in your new condo.