Buying a house is no simple accomplishment. Nothing feels better when you get to buy a property amid a thriving culture and economy. But for some, saving up for a down payment is a long-term financial goal. You may even find that the money isn't enough, given the growing house prices and low inventory of homes, making it difficult for aspiring homeowners to find their dream homes.
In a 2019 survey by Realtor.com, nearly 60 percent of homebuyers who are keen to buy a property are considering cheaper homes that require some renovating, with their willingness to give up a few features on their dream home just to get a property. Meanwhile, 95 percent expect a few fixes will lead to a positive return on investment (ROI).
Run-down houses on the real estate market are called fixer-uppers, or homes that need repairs ranging from minor to large-scale ones. People have different reasons for buying fixer-uppers, whether for permanent home ownership, rentals, or investment. Whatever your purpose, there are plenty of things to consider and disadvantages when buying properties that require little or a lot of work.
Factors to consider when flipping houses
Most sellers are investing a lot of money into repairing or upgrading homes before putting them on sale. They do this to increase the value of the property and get a bigger profit or down payment for the next house. Others who don't have the money to cover the repairs take the chance by selling a property that needs minor or major repairs.
In a booming real estate market, houses get easily sold these days because of the housing shortage. Sellers are having the best time as they face multiple offers and bidding wars. Thus, sellers often get away by leaving the house with a few repairs before selling.
If you're a seller, expect that fixer-uppers are generally cheaper regardless of the market. But when it comes to a slowing housing market, homebuyers won't even bother looking at run-down homes.
Some improvements and repairs may offer a better ROI than others. It doesn't make sense to buy a fixer-upper worth $150,000 and spend $100,000 for the repairs and another $50,000 for the remodeling. This is a classic example of breaking even, where you spend almost the same amount of the house price with its repair and upgrade costs. When flipping houses, you want to buy a house for only $80,000, pay $30,000 for repairs, and get the after-repaired value (ARV) for $150,000. Besides the hassle of fixing the property, you gained equity of $40,000.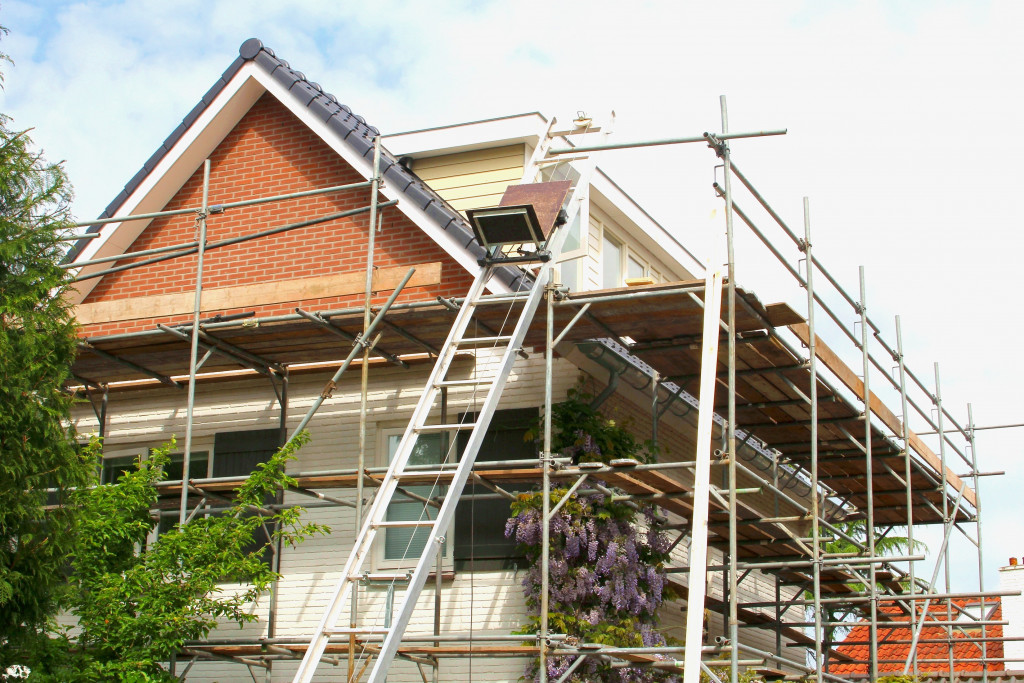 The Downside of flipping homes
There are plenty of disadvantages when buying run-down properties. Compared to buying brand-new homes, it's hard to set high expectations on a fixer-upper, especially if there's a lot of things to look out for. You need to brief yourself that there will be issues that you may or may not fix instantly.
It's hard to apply for a loan on a property that requires work. Cosmetic repairs may not be an issue, but if the house needs large-scale repairs, not all banks are willing to lend on such properties. It may be hard, but it's not impossible. Most local banks are not too restrictive when buying run-down houses, and the FHA 203k Loan allows you to refinance or buy a house that needs work.
Finding skilled contractors is another challenge. Those who flip homes as a business often struggle to hire contractors at a fairer price and perform decent work. More often, you end up working with contractors who charge excessively. Thus, you have to spend a lot of time screening contractors and comparing prices.
The bottom line
Here's a fact. It takes months to fix a house. If you want to live in it, you have to choose whether to wait until it's done or live with contractors for weeks or even months. Investors should also anticipate that a lot of time, money, and effort will be spent to rehabilitate a run-down house.
If you're keen to buy a fixer-upper, a great tip is to check out multiple listing services. It's easy to find homes that need work, but it's hard to find better deals with positive ROI.
Deciding whether it's a smart move to buy a cheaper house in need of improvements is something that requires careful planning. We all want the best for our homes, so it makes sense to choose which ones we can improve realistically. The path towards that dream home may be a difficult road and knowing your most affordable options may be that one thing to make it a reality.