The "no makeup" makeup look is one of the hottest trends in makeup today — and for a good reason! It's a natural, subtle take on traditional beauty looks that can be achieved with minimal effort and product.
Whether you have an important meeting or want to look your best for a night out, the no-makeup look is ideal. It's effortless and fresh, giving you an effortlessly beautiful glow that will have all eyes on you. In this guide, we'll show you how to achieve that perfect, no make up makeup look.
Start with a good skincare routine
The first step to achieving that no-make-up look is to start with a good skincare routine. This means cleansing and moisturizing your face every day, preferably with products tailored to your skin type. Not only will this help keep your skin healthy, but it will also provide a good base for your makeup.
You can also use facial oils or serums before applying makeup for extra hydration and nourishment. Remember, this makeup look is all about natural beauty, so you don't want to put on too much product.
Have a good base
The next step is making sure you've got a good base. To achieve a natural no makeup look, you'll want to use lightweight makeup, preferably with buildable coverage, while still looking natural. Skin tint cosmetics are ideal for this look, as they provide sheer range that covers up any discoloration or blemishes.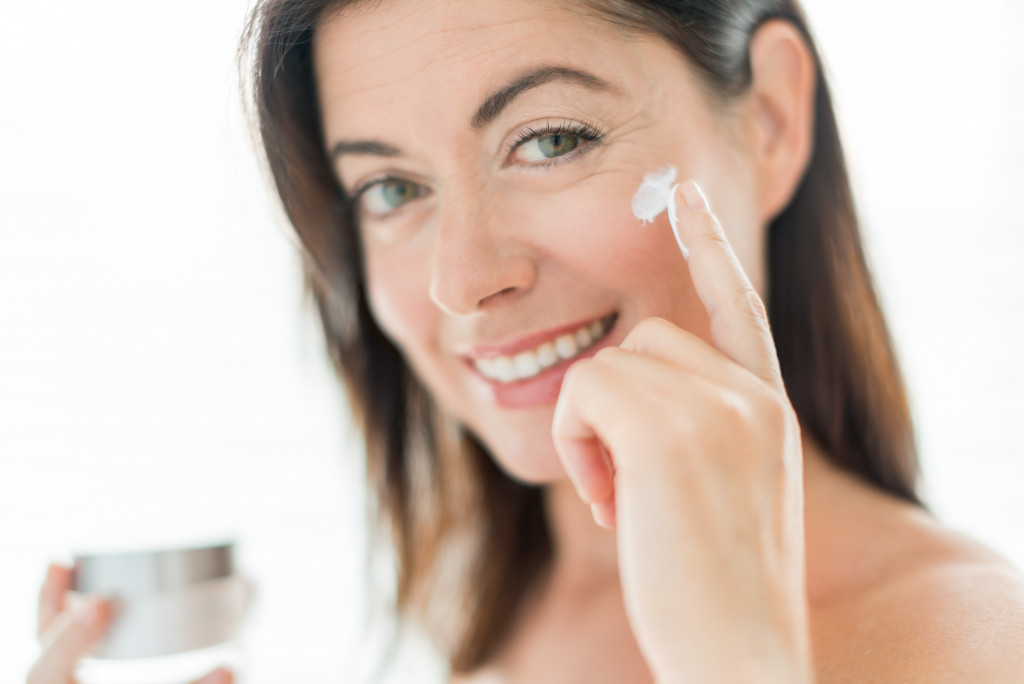 A CC or BB cream is also a great choice; it will even out your complexion while maintaining that natural look. Make sure the shade matches your skin tone and looks as natural as possible. To finish off your base, you can set it with a light powder for a matte finish and make sure it stays in place all day.
Apply light contour and blush
While strong contour may be a popular trend, we're going for something more subtle for this natural, no-makeup look. Use a cool tone bronzer to softly sculpt the face and bring out your features without looking too heavy or unnatural.
Keep the contour light and blend, blend, blend — you don't want any harsh lines! You can finish things off by adding a warmer tone bronzer to create some warmth around your cheeks and temples. A pop of blush also adds a natural flush of color to the cheeks.
Apply natural brows
Nowadays, it seems like everyone is trying to achieve the perfect brow. From pencils and powders to gels and stencils, endless products and techniques are available to help you create the perfect arch. But sometimes, the most straightforward approach is the best approach.
Lightly filling in your brows can make a big difference in how polished you look. If you don't have time to do an entire brow routine, use an eyebrow pencil or powder to fill in any sparse areas. Then comb through with a spoolie brush to distribute the product evenly and brush up the hairs. Avoid going too heavy-handed with the product — you want your brows to look full and natural, not overly done.
Get defined eyes
When doing the no-makeup makeup look, your eyes will be the focus because everything else is so natural. While you don't have to go overboard with your eye makeup, you want to define them and make them stand out. Start by using an eyelash curler to give your lashes some extra lift.
Next, use a waterproof mascara or a lengthening mascara for added definition — this will make your eyes look brighter and more awake. You can finish the look by applying some natural-looking false lashes or a thin line of liquid eyeliner on the top lid. A natural inner corner highlight also helps to open up the eyes and make them look bigger.
Add some dewy highlight
Another critical component of the no-makeup makeup look is a dewy highlight. Highlight helps your skin look revitalized and gives that lit-from-within glow. To achieve that natural, dewy effect, you'll need to use cream products rather than powder ones. Powder highlights can look cakey and overdone, whereas cream highlights blend seamlessly into the skin for a natural radiance.
To apply, use your finger to dot the highlight onto the high points of your face — such as your cheekbones, brow bones, and cupid's bow. Then, use a damp beauty sponge or brush to blend it out. And voila! You've achieved that natural makeup look with minimal effort.
In Summary
The no-makeup makeup look is all about looking natural and effortless. It's a great way to highlight your own beauty while still having some coverage. To achieve this look, use lightweight base products such as skin tint or CC or BB cream, light contour and blush, natural eyebrows, defined eyes, and dewy highlight. With a few simple steps, you can achieve this look with minimal effort and create an effortless, natural glow for any occasion!