Most people are quite mistaken about what it takes to give their living space a touch of class and style. With the help of products like textured wallpapers, people can transform areas that make their home drab and unwelcoming. Surprisingly, you don't need deep pockets to inject a little bit of pomp and color into your home.
Get Handy with a Camera
You know that art is expensive when award-winning rappers refer to paintings when bragging about their success. In one of his many hit songs, Jay-Z raps, "Ran into a Rothko in my restroom." What you might not know is that Rothko is a Russian expressionist painter whose works retailed at between $35 – $50 million.
You probably don't have thousands or even hundreds of dollars to spend on paintings. But that doesn't mean that you have to endure dull and blank walls in your home. Taking out your camera for a spin can let you fill your space with beautiful wall hangings.
Visit your local printer, frame the photos, and give your home a unique appeal. If you're an outdoorsy person, you can't go wrong with a beautiful nature scene. With the power of modern printer, the limit is your imagination.
Fix the Lighting
If you have a naked bulb hanging from the ceiling in any of your rooms, then you're selling yourself short. You're missing out on an opportunity to harness the sheer genius that comes with creatively lighting up a room. Best of all, you can pull it off without burning a hole in your wallet. Try scouring the flea market or a second-hand shop for a chandelier or any handy lighting fixture.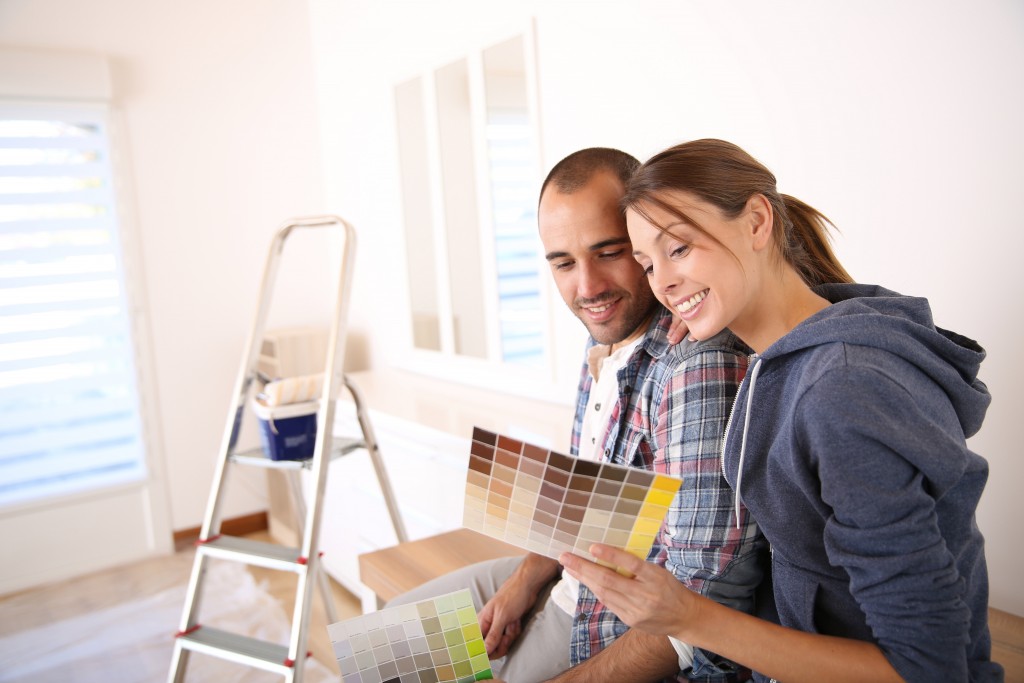 A chandelier lets you cultivate a designer look in your living room. It becomes the centerpiece in the room, and if you do a swell job in your selection, it'll have tongues wagging. Floor and table lamps also help to give your home an expensive feel and look. For an added effect, experiment with bulbs of various colors to give each room a dramatic feel.
Get Indoor Plants
Getting a house plant is not only a budget-friendly way to enhance your interior décor but also to inject color, fragrance, and personality into the home. Depending on your preferences, you can have your pick from flowering or green plants. Of course, you will do well pick plant varieties that won't die on you or require constant maintenance. Pothos make an excellent indoor plant as you can tap into their air-purifying quality and rid your home of toxins such as formaldehyde. Aloe plants add a lovely shade of green into the room while letting you tap into their medicinal value. Other choice plants include Weeping fig, peace lily, English ivy, and spider plants.
Having a shallow purse is no reason to live in a drab home with poor home décor. You have limitless ways to enhance the interior of your home. Best of all, you won't run up an expensive tab while customizing your living space.