Some homeowners aspire to have an elegant home. This may sound like a big and expensive home improvement project for many. But, you do not have to do a major overhaul. You can infuse elegance to your home with some smart strategies. Read on to find some ideas you can try.
Get Some Key Pieces
Giving your home an air of elegance does not mean that you have to replace every furniture. Getting only some key pieces such as the sofa, center table, or a drawer can be enough. Vintage home furniture is an excellent choice to give off a sophisticated finish to any room.
They are timeless pieces that bring sophistication to even the simplest of homes. Also, their rustic looks bring an effortless charm to any corner of a home where you decide to place them. You do not have to overload your home with them. Getting only a few will emphasize the desired effect.
Research on the Right Hues
You may have your more favored colors when it comes to decorating your home. But, you must think if these colors are the right ones to bring an elegant result. If you are aiming for a glamorous look, there are some options for you.
Dramatic colors and deep hues such as violet and red depict the beauty of jewels. Apply charcoal gray and black colors to add drama. Subdued and understated colors can give a clean look to any room. They can also make the room look wider and bigger. Adding space and creating a clean effect are two easy ways to depict elegance.
Avoid Dull-looking Fixtures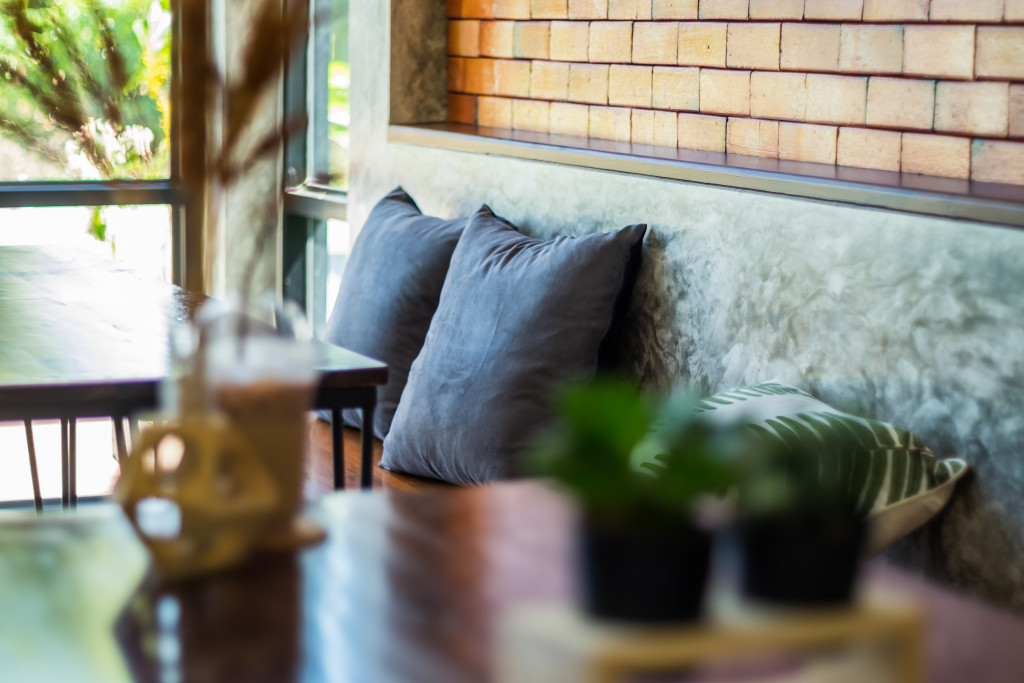 You do not have to get too excited about buying big things to grace your home with elegance. Small details do matter. Take a look at your knobs, drawer handles, and faucets. Upgrading these things will give any room a new look. Choose polished kinds and see the instant difference. You may have to match it with painting the surrounding area anew. It will be contradictory to see a polished knob on a weary-looking door. Also, you can highlight a shiny new faucet with clean and polished tiles.
Notch It Higher with Softness
A softer look is an easy way to give your home a sophisticated appeal. Invest in soft pillows and blankets. Have plenty of throw pillows on your sofa. You can also add floor cushions to a corner. Choose fluffy blankets and comforters for your bed. These things will not only give comfort but will give off an air of elegance, as well.
Softness does not only come in what you can touch. Choosing soft lights can also give your home a refined look. Direct and blaring lights can be a bit tasteless.
Design with Some Art
Artwork is a giveaway in adding some style and class in any corner of a home. You can have a wall gallery of carefully selected pieces. It can also be a solitary piece that occupies the expanse of a wall. They do not need to be expensive. They can even be your creations. The important thing here is to get the proper theme. Do not choose ones with a very loud subject.
Artwork also come in the form of sculptures and other 3-D pieces. Wire and metal sculptures are stylish and are excellent choices if you have elegance in mind.
Having the right ideas will save you from overspending. Remember that elegance does not necessarily mean expensive. It is having refined choices that will bring out the classiness of your home.