Building a basketball court or treehouse can be a great way to provide entertainment in your backyard.
Adding a pool, pond, hot tub, spa, or outdoor entertainment center can help create the perfect retreat.
Taking into account the size of the tree and potential damage risk when building a treehouse is essential.
Installing a deck and planting landscaping and flowers can add value and visual appeal to the space.
Having a backyard can be a fantastic asset, but it can also feel too much to handle. With so many possibilities and options for what to do with your outdoor space, deciding where to start can seem overwhelming.
Luckily, there are plenty of creative ways to make the most out of your backyard and turn it into an oasis for relaxation or fun. From landscaping ideas that add beauty and value to the property to activities that provide entertainment for family and friends, there's something for everyone in this list of things you can do with your backyard space.
Whether you want to create a tranquil escape from the hustle and bustle of daily life or a lively gathering place full of energy, these tips will help get you started on transforming your outdoor area into something special.
Fun and Entertainment Ideas
Build a Basketball Court
Building a basketball court in your backyard is a great way to get the whole family involved in an activity. It provides an engaging form of exercise and can help reduce stress and increase camaraderie.
Hiring a professional basketball court contractor is vital in making this dream a reality. A reliable basketball court contractor can craft a high-quality court for your backyard and provide advice on the best materials for your space and climate, layouts that maximize playability, and services geared toward maintenance and safety standards.
Build a Treehouse
Building a treehouse in your backyard is an exciting way to get creative and add entertainment value to your outdoor space. Before you can start, however, it's essential to ensure that you have chosen the right spot – considering the size of the tree, damage risk, access to resources such as electricity and water, and how tall you'd like it to be, amongst other factors.
A great way to make sure you get a stunning result is by researching online for unique treehouse designs and materials. Depending on the design's complexity, getting a professional architect involved may also help you bring your vision to life. Once all of your preparations are complete, it's time to build! Choose quality tools and consider enlisting friends or family members with previous building experience for help if needed.
Put in a Pool, Pond, Hot Tub, or Spa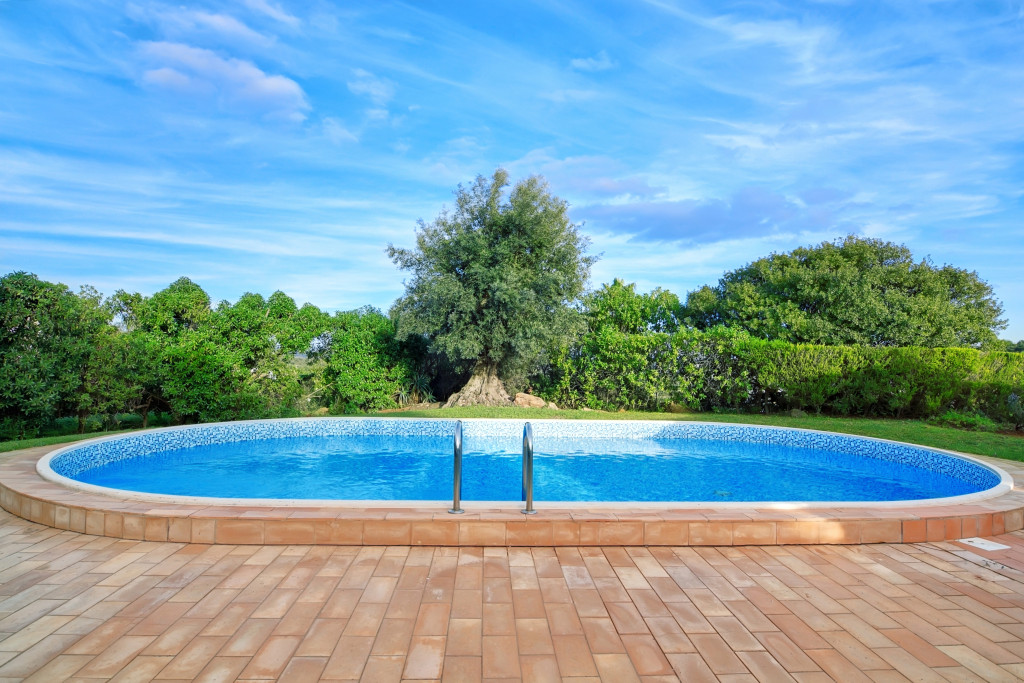 Have your pool, pond, hot tub, or spa in your backyard? The perfect outdoor retreat can be a reality with proper planning and preparation. Knowing what kind of space you have to work with is essential before making any decisions. Even if it's a small area, there are still plenty of options for adding these elements to your outdoor living area.
Research local ordinances and homeowners association guidelines and regulations carefully since pools and water features have additional safety requirements. Selecting the right site and ensuring all plumbing, electrical, and safety needs are adequately addressed will ensure a stress-free installation process.
Set Up an Entertainment Center
Setting up an outdoor entertainment center for movie viewing under the stars can be a fantastic way to enjoy some rest in your backyard! You'll want to choose a comfortable spot with plenty of seating and clear night sky views. A great way to achieve this is by placing chairs and couches around a firepit or tying beanbags together.
Solar lights are always a great choice if you're looking for lighting options, as they give off just enough light without interfering with your outdoor movie experience. Lanterns are another easy option that adds a touch of warmth to your backyard aesthetic.
Stringing up colored fairy lights and chill-out music can also provide great ambiance options – plus, it will make it feel like you're actually at the movies! Finally, ensure that you have a good quality projector with an entertaining catalog of movies picked out beforehand so you won't have any hiccups when showtime rolls around!
Install a Deck
Installing a deck in your backyard is a great way to add value and useable space to your home. Before beginning the process, it's essential to research what type of material will best suit your needs and which materials may require more maintenance or have different safety considerations.
After deciding on materials, ensure that your local zoning laws are being adhered to – you'll need to obtain building permits and follow other guidelines for construction for your project to be successful. Finally, make sure you research all steps involved in installation so that you can adequately plan for the time and costs associated with the job.
Plant Landscaping and Flowers
Planting landscaping and flowers in your backyard space is an easy way to inject life and color into your outdoor living space. When planning how to transform your backyard with plants, it is important to remember that not all plants thrive in the same conditions.
You should do research on what type of soil, climate, and environment will work best for the flora you desire in order to ensure they receive the vital nutrients they need to flourish. Additionally, make sure you consider which types of beautiful flowers will create a pleasing visual aesthetic when deciding which plants and flowers to include in your yard.
These are just a few of the possibilities for transforming your backyard into an oasis. With careful planning and consideration, you can create something that is both beautiful and functional in no time!