Take a unique and memorable vacation by engaging in extreme sports such as skiing, skydiving, mountain biking, and off-roading.
Uncover the wonders of nature and rural life on a farm vacation with activities such as horseback riding, fishing, kayaking, and more.
Make an impact with volunteer vacations that provide meaningful experiences while learning about different cultures.
Explore places not normally accessible by car or foot with adventure activities like hiking long trails or traversing rocky terrain.
Most vacations are for sightseeing tourist spots or going to the beach due to their convenience, affordability, and variety of activities available. According to a survey by AAA, more than two-thirds of Americans plan to take a vacation every year. Additionally, nearly half (47%) choose beaches as their top destination.
Beaches offer visitors a variety of activities such as swimming, kayaking, sailing, snorkeling, and surfing—all while taking in the beauty of nature. Tourist spots allow people to explore a region's culture and history through attractions like museums and monuments. Furthermore, travel expenses can be significantly reduced when people visit famous tourist spots, as many hotels and restaurants have discounted rates for these locations.
The convenience factor is another reason tourists choose sightseeing spots or the beach for their vacations. With so much online information about these locations—including reviews from previous visitors—it's easy to plan trips with fewer hassles and more enjoyable experiences. The availability of public transportation also allows tourists to move around freely without having to worry about driving long distances or paying for rental cars.
However, you might be looking for something different from your next vacation. If so, you could try some unorthodox options to make your trip more unique and memorable. Here are a few ideas:
Taking Things to the Extreme
Extreme sports can be a great way to get an adrenaline rush and experience something new on your vacation. Countless activities are available for adventurers of all skill levels, from hiking in the mountains to extreme off-roading. From skiing in the snow to skydiving, these activities offer travelers a unique opportunity to explore and challenge themselves simultaneously.
Not only do extreme sports provide an exciting vacation experience, but they also offer several benefits to travelers. Many of these activities require physical exertion, keeping travelers fit and active on holiday. Additionally, extreme sports often involve learning new skills or techniques, making them feel more confident and empowered during their travels.
Here are some examples of popular extreme sports vacations:
Hiking
Hiking is one of the most popular extreme sports vacations people take yearly. It offers breathtaking views of nature while challenging participants with steep trails and rugged terrain. It provides a great workout and allows travelers to observe local wildlife, catch spectacular sunrises and sunsets, and even camp overnight in the wilderness. For those looking for something more extreme, long-distance hikes like the Appalachian Trail or Pacific Crest Trail can last up to several months!
Off-Roading
Off-roading is another popular option for those seeking an exciting adventure during their vacation. With off-roading, you can explore remote areas that would otherwise be inaccessible by car or foot, such as deserts, forests, mountains, rivers, etc. Off-roading allows you to splash through mud puddles, climb steep hillsides, and traverse rocky terrain – all while behind the wheel! Off-roading trips can be taken solo or with a group of experienced drivers who will help you navigate rugged terrain safely.
Mountain Biking
Mountain biking is another thrilling activity for adventurers looking for an adrenaline rush while on vacation. With mountain biking, you can go anywhere from well-groomed trails at ski resorts to dangerous backcountry roads not designed for cars or bikes. Mountain biking requires good balance and navigation skills as bikers must traverse rocks and roots while riding along narrow trails that require intense concentration to stay safe throughout their journey.
Skydiving
Skydiving is one of the most exciting ways someone could spend their vacation! Skydiving involves jumping out of an airplane at high altitudes (usually around 12000 feet) while freefalling at speeds reaching up to 125 miles per hour before landing safely on the ground below via parachute! This high-speed activity provides thrill seekers with a once-in-lifetime experience. It is also incredibly safe when undertaken with experienced professionals specializing in tandem jumps (where two people jump attached).
Enjoy Nature on a Farm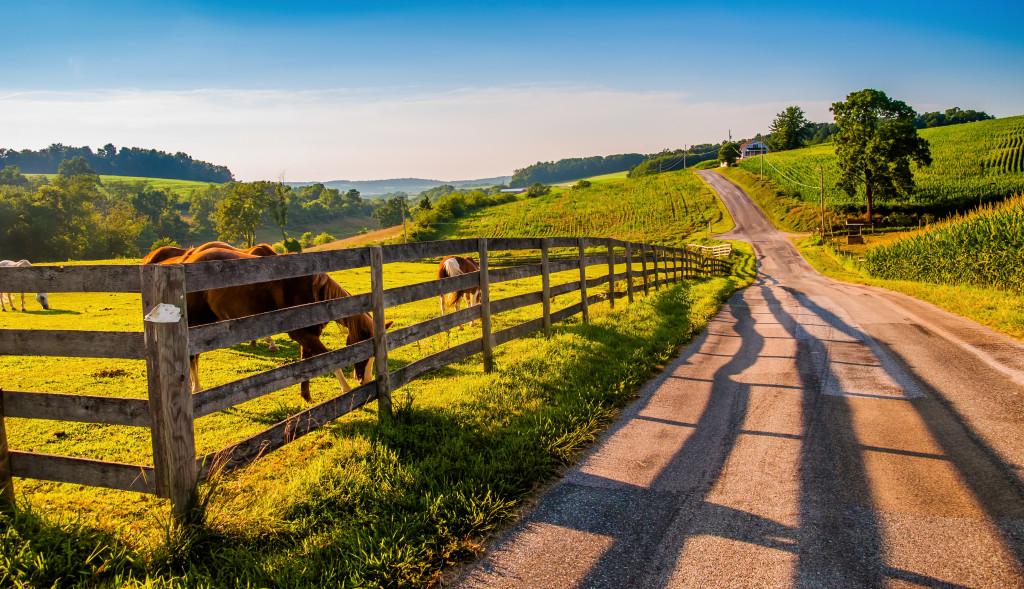 A farm vacation is an ideal way to get closer to the wonders of nature and experience a unique, one-of-a-kind holiday. Farm vacations offer visitors a chance to disconnect from the hustle and bustle of city life and immerse themselves in rural life. The slower pace of life on a farm allows visitors more time to relax and enjoy nature in all its glory.
Farm vacations also offer plenty of activities for people seeking adventure or new experiences. For outdoor enthusiasts, farms provide a wide range of activities like horseback riding, fishing, hiking, kayaking, and biking—all while taking in stunning views of rolling hillsides and lush fields. Farm visits also include traditional activities such as milking cows or collecting fresh eggs from chickens—offering visitors an opportunity to learn about agriculture firsthand.
Visiting farms is becoming a favorite tourist activity that surrounding travel essentials are popping up. You can find national park hotels for lodging near a farm, allowing you to enjoy the best of both worlds. They can also offer seasonal activities to ensure that visitors never run out of things to do.
Volunteer for a Foreign Cause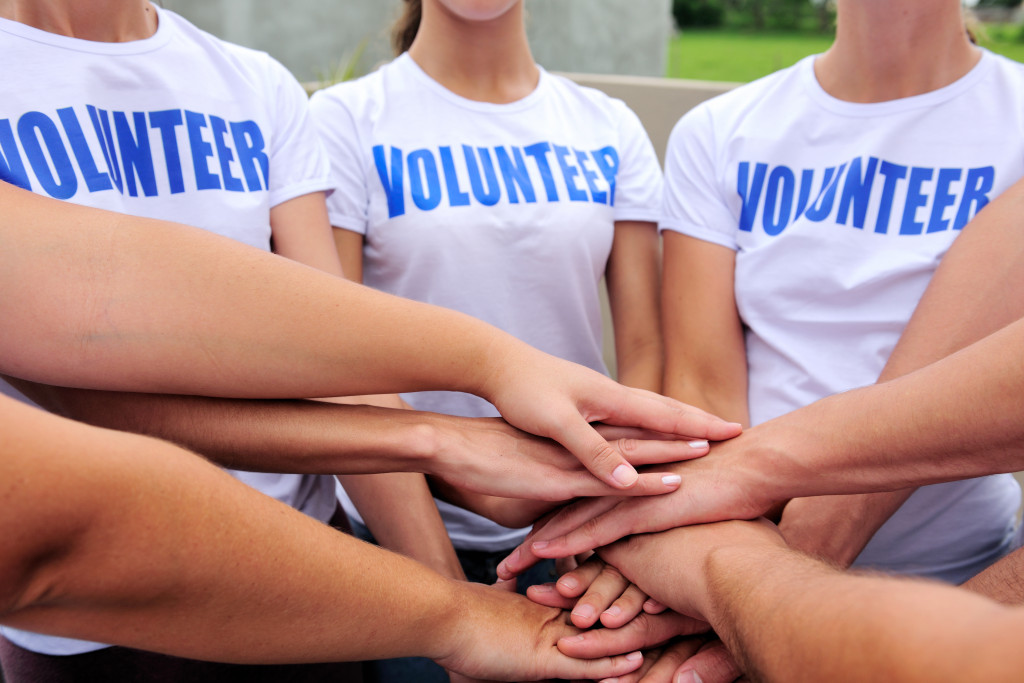 Volunteering is a great way to help others learn about a new culture. Volunteering opportunities come in all shapes and sizes; from building homes in developing countries to teaching English abroad, you can make a difference while on vacation in countless ways. You will be doing something meaningful and have the opportunity to bond with locals and experience their culture firsthand.
Volunteer vacations are becoming increasingly popular for people wanting to make their holidays more than just a leisurely escape. Many organizations offer volunteer packages at discounted rates, complete with accommodation, meals, transportation, and other amenities. Additionally, volunteering abroad allows travelers to explore places they may not have been able to visit otherwise—allowing them to find new interests and explore different cultures and customs.
Final Thoughts
No matter what kind of vacation you seek, countless unorthodox options will make your trip even more special. From extreme sports to volunteering abroad, these creative ideas can help you create a unique experience that's sure to be remembered. So don't hesitate to step out of your comfort zone and try something unconventional on your next adventure!