Entering the world of marriage is fulfilling. A great life awaits you and your partner. You can start a family, have children, and live the life you both envision. However, marital life is challenging. There are many considerations to make, from managing your finances to sending your children to school to growing the relationship.
But a crucial aspect of marriage is ensuring health and wellness. Why? A sound mind and a sound body can translate into a quality life for you and your partner. Both of you will be physically active, emotionally stable, mentally strong, and generally happy. But it all boils down to living a healthy lifestyle.
Soon after tying the knot, it's best to sit down and plan on how you can promote your and your partner's overall well-being. Fret not—we've rounded up some practical lifestyle tips for newlyweds. That said, here's how to foster health and wellness.
1. Set health routines in place
When it comes to promoting health and wellness, start by setting health routines in place. You and your partner should strictly follow these at home. Once you have children, they should make it a habit to observe these routines as they grow up. That said, consider the following:
Proper nutrition: They say that you are what you eat. To avoid getting illnesses such as obesity, diabetes, and cardiovascular diseases, be wary of what foods you put on the table. Opt for green leafy vegetables, legumes, nuts and seeds, and whole fruits. Also, go for animal sources like lean meat, eggs, fish, and dairy products. Plus, try to avoid processed foods and canned goods.
Enough hydration: You and your partner should always stay as hydrated as possible. In fact, the recommended daily fluid intake is three liters for men and a little over two liters for women. However, the best course of action is to drink plenty of water every day.
Regular exercise: Crucial to your physical health and mental wellness is being physically active every day. Yes, you and your partner should have regular exercise. No, you don't necessarily have to hit the gym. Walking, jogging, engaging in sports, and doing household chores can make a world of difference in your physical fitness.
Ample and quality sleep: When it comes to sleeping, pay attention to two vital considerations: sleep quality and duration. First, consider the required hours of sleep set forth by the Center for Disease Control and Prevention for different age groups. Most importantly, strive to achieve a night of restful and restorative sleep.
2. Foster home cleanliness and proper hygiene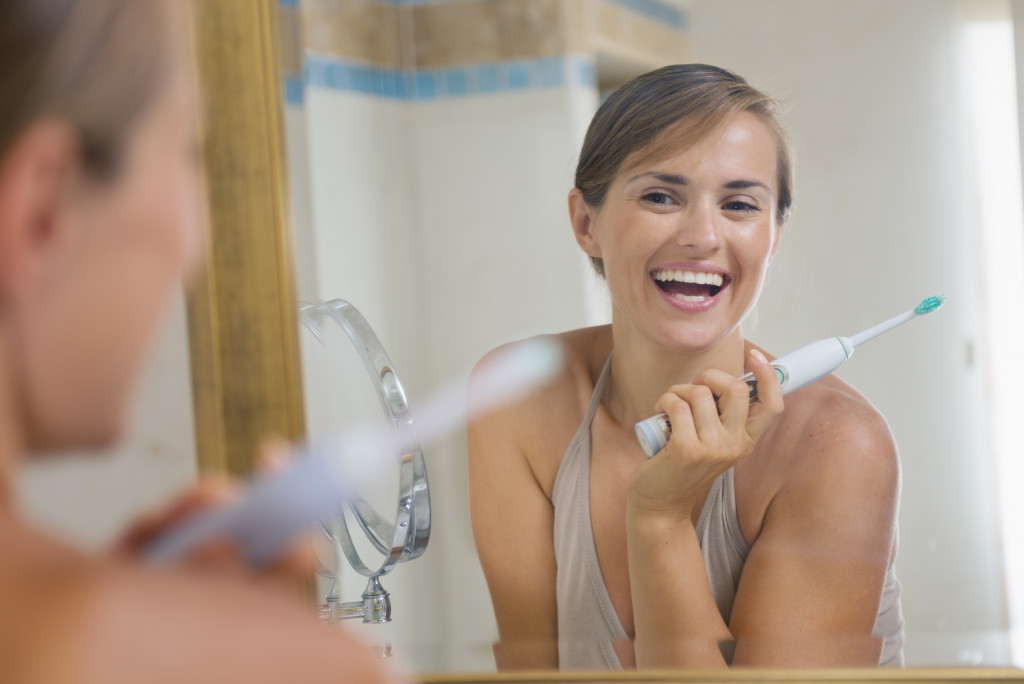 Another vital part of health and wellness is promoting cleanliness at home and ensuring proper hygiene. Let's take, for instance, the COVID-19 crisis. It's imperative to clean and disinfect your house regularly. The goal is to keep your home free from the various strains of the novel coronavirus.
In addition, foster proper hygiene by taking a bath every day, washing hands regularly, sanitizing your hands frequently, and even changing clothes after going outdoors. But with or without pandemic, home cleanliness and proper hygiene help promote health and wellness.
3. Have open lines of communication at home
Communication is the key to maintaining a good relationship. Before getting married, you made sure that you were constantly open to your partner. This is especially true during the wedding preparation. Not only were you open about your designer wedding gown, ideal wedding venue, and wedding inspiration, but you were also discussing several aspects of your future.
That said, opening lines of communication is all the more necessary after tying the knot. Both of you should have the ease and comfort to open up to each other. During crises or challenges, you must be each other's support system. As you start a family and have some kids, encourage them to be open to you. Ultimately, communication is key to strengthening the family's relationships, thus fostering overall well-being.
4. Have time to pursue your hobbies and interests
Pursuing hobbies and interests should be a part of the overall equation. You and your partner should learn how to work and play as well. Having time for leisure and recreation will ensure your psychological and emotional well-being.
Know, however, that these activities must be according to your lines of interest. For your reference, here are some engaging activities you and your partner might want to consider:
Cooking and baking
Arts and crafts
Creating handmade products
Sewing, knitting, and crocheting
Woodworking
Home interior design and recreation
Outdoor landscaping and home gardening
Learning and utilizing your digital skills (content writing, graphic design, web design, and digital marketing)
At this point, you now know what it takes to foster health and wellness after tying the knot. As a newlywed couple, be sure to consider the lifestyle tips recommended above, from setting health routines to pursuing hobbies and interests. Remember that a sound mind and sound body should start at home. You and your partner should strive to live a healthy lifestyle. Once you have children, be sure to carve this lifestyle in them. Ultimately, doing so will pay off in the long run for the benefit of the whole household!