Many of us may have heard of anorexia nervosa before, but back in the 1970s, this condition was almost completely unheard of. That is, until the health of a renowned singer at the time, Karen Carpenter, had a visible decline. This is how Karen Carpenter tragically brought anorexia nervosa to public attention.
Who is Karen Carpenter?
Born in March 2, 1950, Karen Carpenter rose to fame in the 1970s as one-half of the brother-sister soft rock act, The Carpenters. She and her brother, Richard, were the voices behind many chart-topping singles, including "(They Long to Be) Close to You," "Top of the World" and "Superstar", that remain widely-popular to this day. They had 17 top 20 hits, nine gold albums, ten gold singles, three Grammy awards and one multi-platinum album to their credit. She was one of the most recognizable female vocalists and The Carpenters were one of the biggest soft rock acts of their time.
How her diet started
Her battle with weight loss can be traced to her teenage years. Although she was never obese, Karen Carpenter considered herself chubby. Her first diet was reportedly the Stillman water diet, and it effectively slimmed her from 145 lbs down to 120 lbs. Friends and family praised her weight loss, and she continued this for a while.
The struggle of touring
When The Carpenters began touring, maintaining a healthy weight through her regular diet is said to have become a struggle for Karen. Her eating habits were disrupted, causing her to gain weight. Upon seeing photos of her Lake Tahoe performance, Karen was shocked and employed a personal trainer in 1973. But this caused her to bulk up with muscle and gain even more weight, so she fired her trainer and took a workout routine herself while touring. It was effective in making her lose weight, and she went on to lose even more.
Her symptoms of anorexia nervosa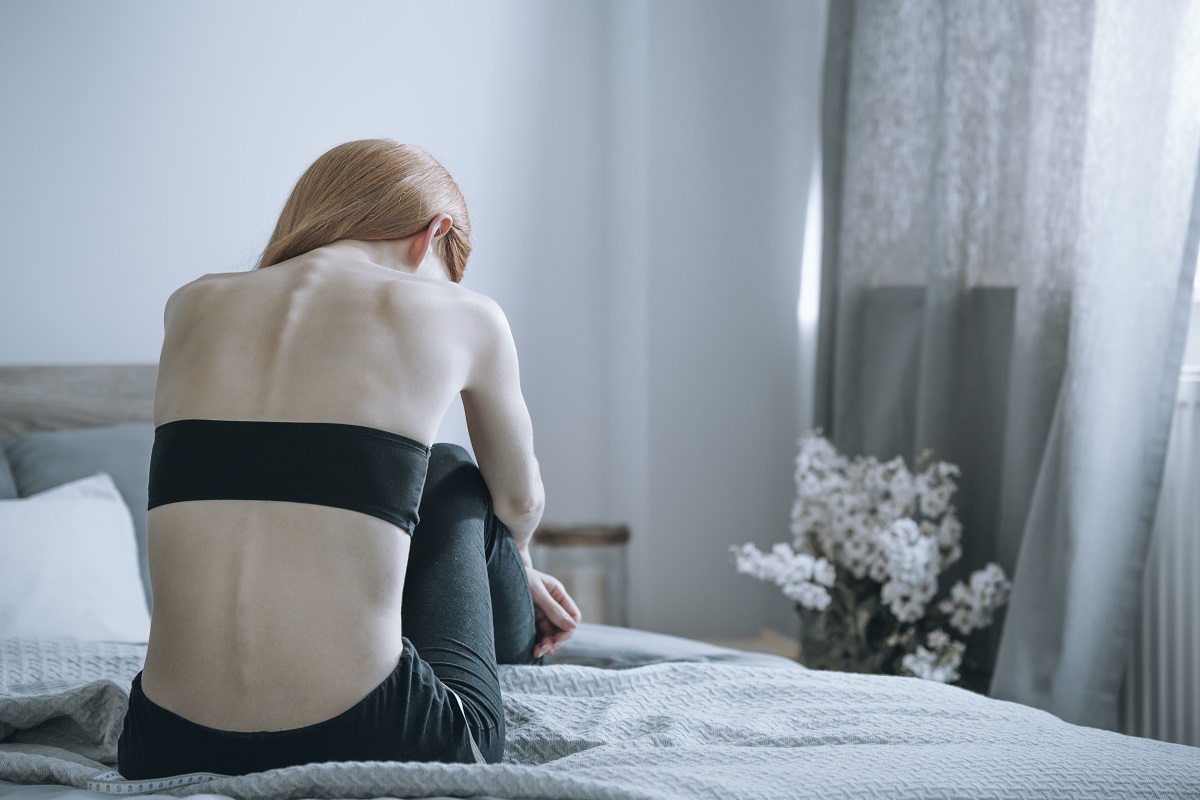 Soon enough, she began avoiding food whenever possible. When eating out, she would only push food around her plate or urged companions to try her meal, just so she would not have to eat it. Her drastic weight loss became even more evident to family and friends. However, she denied any problems and dressed in layers to look heavier.
Anorexia nervosa was a relatively new disease at the time, and awareness of it is not as high as it is now. By 1975, she had been noticeably losing weight and fans though it was due to cancer. After The Carpenters' European tour was cancelled, Karen was hospitalized and was found to be suffering from the debilitating effects of anorexia nervosa.
Karen Carpenter's death
Her brief and problematic marriage to Tom Burris from 1980 to 1981 did not help her condition at all. But after filing for divorce, she decided to focus on getting treatments for anorexia nervosa and started therapy. Although by the fall of 1982, she had not made any major progress in combating her illness.
On the morning of February 4, 1983, Karen collapsed at her home in California. Unfortunately, she was pronounced dead shortly after being taken to the hospital. Her cause of death was congestive heart failure, brought about by anorexia nervosa. Karen Carpenter was just 32 years old and was the first known celebrity to have suffered from this condition.
The death of Karen Carpenter brought anorexia nervosa to public attention. Although we now have a better knowledge of it in general, many people are still struggling to properly understand this condition and how to help those suffering from it. This may hopefully improve, however, and would not take another high-profile death to further comprehend its gravity.