One of the most famous online business industries is health and wellness. New enterprises have several opportunities, ranging from weight reduction and diet to sleep quality and mindfulness. The growing transition to the digital world is becoming more visible than ever. Health and wellness are now available on devices through streaming, which happens entirely online.
Even though several companies in the health and wellness industry, the market is vast. It's easy to believe you've lost your chance and that the market is oversaturated. However, the fact is that customers are prepared to pay the price for a new solution. Aside from that, launching an online business might be a low-cost method to obtain success in the industry.
Shift to Virtual Services
The pandemic has its way of changing people's perspective towards their health. As more individuals turn to self-care, virtual health and wellness service demand is skyrocketing. Many are turning to their devices to live happier and healthier life.
Because of the recent events, the notion of accessible and interconnected health is increasingly significant. Virtual health and wellness include such a broad spectrum of industries. Here's how to set up an online medical and wellness company, whether you're starting a virtual private training service or inventing a tailored supplement to send directly to the customer's door.
Build your Qualifications
While this phase is not required for all firms, some segments do. If you want to work as a virtual personal trainer, nutritionist, or weight loss manager, you must have the necessary certifications. Knowledge and education strengthen your authority in your field. It gives prospective consumers the impression that you could always solve their problems and provide them with the necessary guidance.
To deliver fitness, mobility, and nutrition advice safely, you must have the appropriate certifications. To create an impression with other firms in the wellness sector, all you need is enthusiasm and curiosity. Many individuals start health and wellness enterprises without credentials; all you need is the appropriate chance.
Focus on your Niche
Finding your specialization requires a delicate balancing act. You won't have an audience if you keep it too limited. On the other hand, an overly broad specialty does not attract the clientele you desire. A market study will assist you in identifying some of the market's top niches. Your thing should be lucrative with decent demand and gain a significant following.
Identify Target Market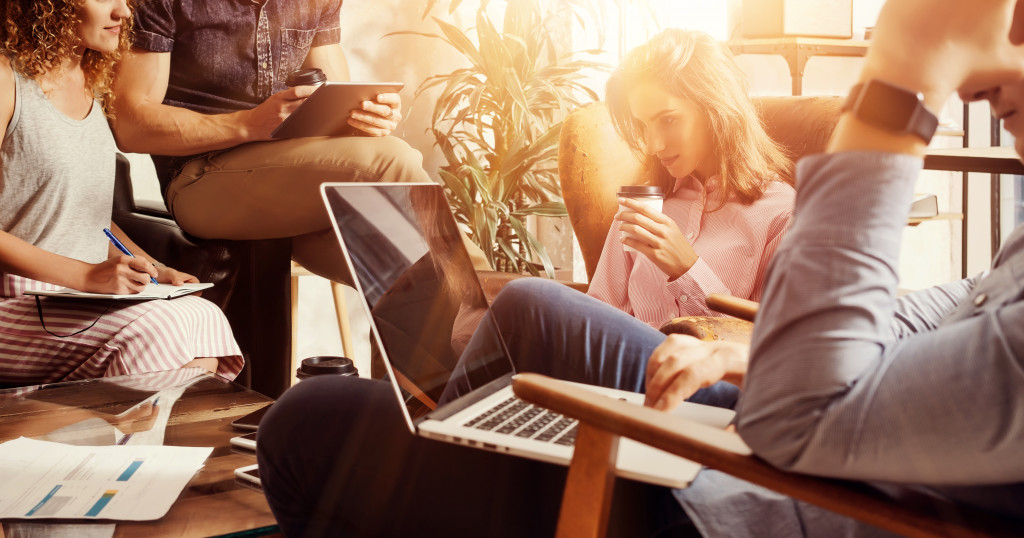 After deciding on a specialization, you should have a better idea of what comprises your intended audience. Your target market will assist you in making various judgments. Creating an appealing offer, marketing your brand, and producing promotional materials are all dependent on who you're speaking with.
More so, it's a wise idea to separate your core demographic and take into account each persona's desires, demographic groups, and challenges.
Prepare your Headquarters
The recent health restrictions have made firms more amenable to innovative and flexible work setups. Although working on virtual design could become increasingly prevalent in the future, office space is still relevant.
A headquarters will act as the central hub for everything physical in your office. It is the location where you can store your products, data, and security system. It also enables you to interact with potential clients. Are you having trouble locating a commercial space for your business? Many real estate firms offer affordable house and land packages with flexible payment options. You can transform the place into a home office which allows you to save more than leasing spaces.
Establish Online Presence
A strong digital footprint is non-negotiable for the vast majority of enterprises. However, as a digital firm, you must put in a lot of work to establish a solid and effective online presence. Your social media channels, web pages, and marketing should all be completely aligned with your company's aims.
The user's online presence should be smooth and easy, especially for on-demand services, individualized supplement services, and wellness-related enterprises.
Market your Business
Your business plan is essential to the survival of your company. After you've launched your brand, you'll need to inform others about it to attract and keep clients. It would be best to sell your offerings to create an online fitness coaching platform or a weight reduction group program.
There are several strategies to advertise your company at various price ranges. You will include digital marketing into your whole strategic plan. A health and wellbeing website, a fitness podcast, and video marketing are some of your marketing possibilities.
Establishing an online company focusing on health and wellness is an exciting and rewarding journey. If you're enthusiastic about improving the quality of life, this business endeavor might be right for you.
Combining the right ideas with an online business structure could be a future-proof concept that might make a significant impact and emerge to be an exceptionally successful company.