Now that the summer holidays are coming, you will finally have the time to take a break and relax. And what better way to do so than to start your adventure in search of the Sentosa Merlion in Sentosa Island? The island also offers many fun activities that you and your friends can enjoy even in just a few days of stay. Aside from touring the Universal Studios Singapore, here are the best things that you can do together with your squad this summer.
Explore Resorts World Sentosa   
This integrated resort takes up a considerable part of the island. It is the first attraction that you will see once you arrive from mainland Singapore. Resorts World is a mixture of a casino, food courts, hotels and shops that make the island more fun and exciting.
What makes it even more interesting to tourists are its great attractions, Universal Studios and Adventure Cove Waterpark. Meanwhile, you can have your lunch at Din Tai Fung and experience the best dumplings on the entire island. You can also enjoy a few shows and concerts in the evening to cap off your night.
See the Largest Merlion
Half-fish and half-lion, Merlion is Singapore's famous icon and it is quite famous around the world, too. Although there are several Merlion statues in the country, the biggest one that you can find is the Sentosa Merlion.
It is a 37-metre tall behemoth that towers the surrounding plaza. Visitors can use the elevator to go to the viewing galleries found in its head and mouth. An Australian artist named James Martin designed the Sentosa Merlion and completed it in 1995.
Tour the Universal Studios
This is a massive complex filled with themed rides and live shows that can make you feel like you are in Hollywood. Coincidentally, it is also part of the US$4.5-billion Resorts World Sentosa development. Although it is a theme park, the sheer size and rides inside the park mean that there is always something there for everyone.
It is separated into seven sections like New York, Hollywood and Madagascar. Each division takes visitors through a geographical and cinematic journey that is fit for every one of all ages.
Relax on the Sentosa Beaches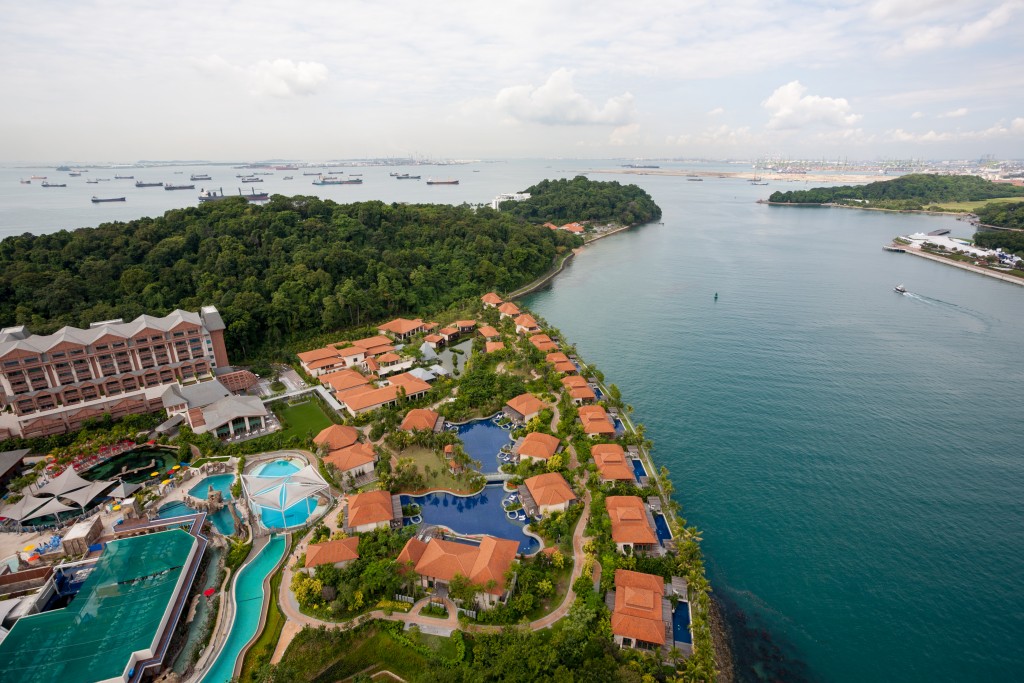 Although Singapore is famous for its human-made developments, it also has some of the most beautiful beaches that you will ever see. Sentosa Island has 3.2 kilometres of white sand and various beach bars where you can happily relax.
The company imported the sand from Malaysia to give it a more natural look. Although it is a result of human intervention, there is always a quiet spot where you can stay and spend the day.
There are many other things that you can do in Sentosa Island that are not on the list. It is up to you to discover all about it so that you can enjoy your vacation even more. Just make sure to bring sunscreen because you will be spending a lot of your days under the sun.