Not so long ago, men were easily judged for caring about how they looked. They were easily seen as unmanly if they care about their fashion and hygiene. But with the rise of social media, it greatly helped the development of how the masses view social issues and lead to a woke culture — like a badge of enlightenment.
Some men may find shopping intimidating since they are stereotyped to hate it but it may be the complete opposite since the men's clothing market is continually rising. Last 2020, sales dropped due to the impact of the coronavirus. A recent report shows that the U.S. Market Size measured by revenue amounts to $7.1 billion and is expected to rise annually through the upcoming years.
Dressing well can be considered an art since choosing the right clothes and accessories while blending them together is no easy task. It can also affect a lot of aspects of your life.
Styling yourself up can improve your mental health since looking good can make you feel good. It can provide you with confidence and make you more content with how you present yourself to the world.
Being well-dressed can affect your relationships since people like an individual who cares about what they look like. It means you're putting in the effort to make yourself presentable and stylish. Dressing up can also improve your career — a sharp blazer and nice-looking fitted trousers can have an impact with interviews, meetings, and conferences.
Know your style
Before working on how you'll dress, reflect on your style. What kind of style are you gunning for? It reflects who you are as a person and how you want others to see you. There are so many styles to choose from and it might be overwhelming. You can start by researching on Pinterest, Instagram, magazines, or the latest fashion pieces that hit the runway. You can also take online quizzes and sort through retail stores what item speaks to you.
Grooming is essential
There are a lot of ways to maintain your appearance. You can engage in skincare and shaving facial hair which can both make you look fresh and dapper. Keep your skin moisturized by applying moisturizer and sunscreen.
You can also consider other things to be hygienic with such as waxing your shoes, ironing your clothes, or even taking care of your car which a lot of men seem to forget. Take your car for routine maintenance since it might need some oil change, battery replacement, or even an auto glass replacement service. Being neat is a package. You can't be all crinkly and unorganized with the other things associated with you, it just won't align with how you look.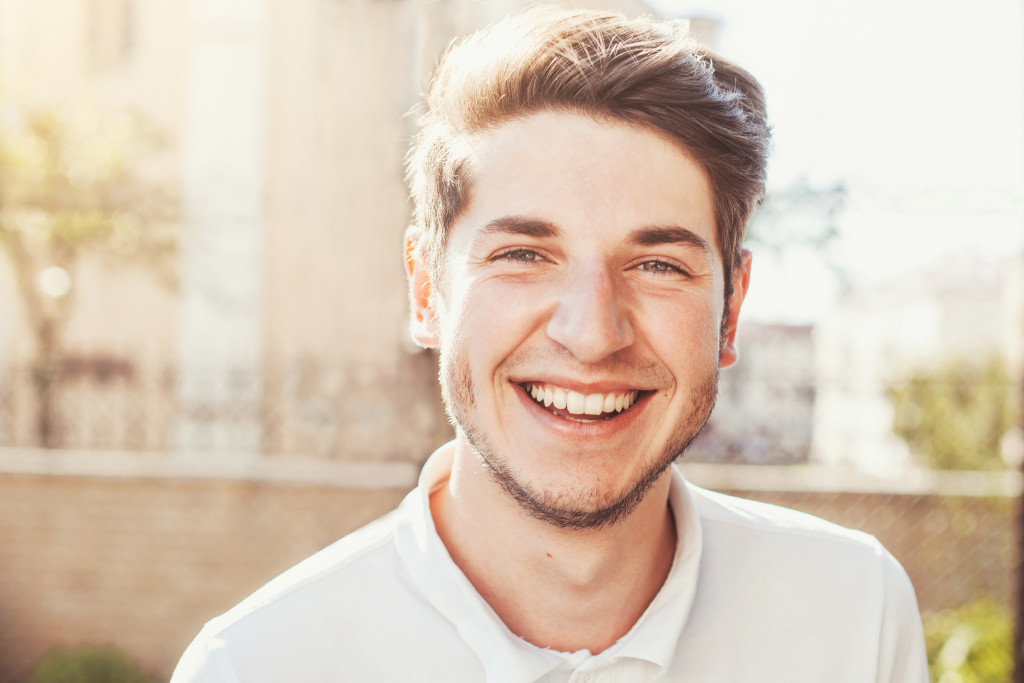 A flattering fit matters a lot
Some men usually choose items that are loose or are too big for them because they are either insecure about their size or would want to look bigger and broader than they actually are. Or sometimes they feel that it's what's comfortable to wear which can be true at times.
On the other hand, tight clothes or a skinny fit can look unflattering so it's best to choose something in between. Take note of your measurement, know your proportion and body type. Knowing all these can help you choose what works for you and what can make you look flattering.
Good quality over quantity
Trends come and go so don't be pressured to ride the wave. It's better if you purchase classic timeless pieces that won't go out of style. There are good vintage finds in thrift stores and flea markets that are in good condition. They don't have to necessarily be branded, just check the labels to see what materials were used to make them.
If you have the money for new items, then buy them straight from stores. Buy items that are neutral — go for some basic sweatshirts, plain shirts, and tailored suits and trousers. You'd want items that can be paired with many outfits. Wearing neutral, plain, and bold colors can make you sharper and stylish. Although don't be scared to try prints and plaids as well.
Don't be afraid to accessorize
From necklaces to briefcases, investing in good accessories will finish your whole outfit. Accessories tend to elevate any kind of outfit. It depends on your fitness, but sometimes, it just needs the right kind of shoes such as leather boots, oxfords, espadrilles, or loafers. A good bag is needed, too and a practical yet stylish watch. Wearing the right accessories will instantly make you look and feel good.
There is nothing unmanly with deciding to groom yourself and dress up. It's the year 2021 where clothes are now gender fluid. Guys can wear skirts and heels if they want to and if that's where they are comfortable. The point is, a well-curated wardrobe can bring you confidence, style, and a glow-up that you never thought you'd want!