This guide provides an overview of luxury travel in the UK, emphasizing outdoor exploration and high-end accommodations.
It suggests exploring remote destinations such as the Scottish Highlands and the Cotswolds and engaging in outdoor activities in places like the Lake District and Cornwall.
The guide encourages bespoke luxury vacations for a personalized travel experience tailored to individual preferences.
It provides a sample two-week itinerary, combining luxury and nature exploration in London, the Cotswolds, the Lake District, the Scottish Highlands, and Edinburgh.
Welcome to your ultimate UK travel guide, designed especially for those who revel in the allure of the outdoors without compromising an iota of luxury. Imagine breathing in the crisp British air as you meander through emerald landscapes, then retiring to a sumptuous suite in a historical manor. This guide will help you curate the perfect blend of adventure and luxury on your next UK journey.
Visit Remote Getaways
Experience the tranquility of the UK's remote destinations, where the symphony of nature remains unspoiled by the clamor of city life. Venture to the rugged beauty of the Scottish Highlands, where you can explore vast glens, deep lochs, and majestic mountains. The Isle of Skye, known for its picturesque landscapes, offers captivating views that will forever etch in your memory.
Or head to the Cotswolds, renowned for its quintessential English charm, tranquil rivers, and honey-colored stone villages. The remoteness of these places lends itself to some of the most luxurious accommodations, offering serenity, privacy, and an unbroken connection with nature. Whether it's a secluded castle hotel in the Highlands or a quaint and cozy cottage in the Cotswolds, your perfect getaway awaits.
Embark on Outdoor Adventure Holidays
Embrace the adrenaline rush that comes with outdoor adventure holidays, offering various activities that push your limits while embracing the beauty of the UK's diverse landscapes. Here are some things to consider:
Engage in Outdoor Activities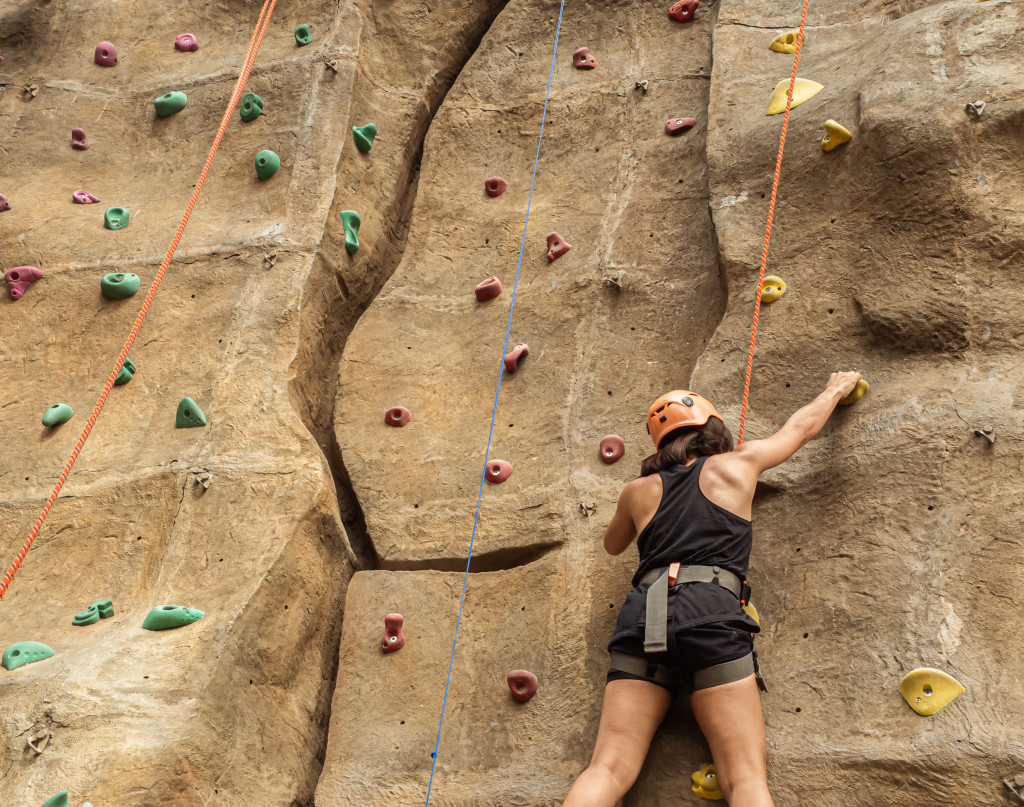 From the challenging mountain passes in the Lake District to the picturesque coastal trails of Cornwall, the UK offers a wealth of outdoor activities that cater to all levels of fitness and adventure-seeking. Immerse yourself in the breathtaking scenery by taking on a long-distance walking or cycling route, or try something more exhilarating like rock climbing or white water rafting.
For a truly unique perspective, consider a hot air balloon ride over the rolling English countryside, or explore the rugged beauty of the Scottish coastlines with a sea kayaking expedition. Regardless of your choice, safety measures are paramount and professional guides ensure your outdoor adventure is thrilling and secure. Experience the UK like never before, as you engage in these outdoor activities that perfectly blend adventure with the country's stunning natural beauty.
Experience Luxury Vacations
Relish the extravagance that comes with luxury vacations in the UK. A stay at the Royal Hotel in Bath is not to be missed. Located in England's unique UNESCO World Heritage city, the Royal Hotel provides an exceptional starting point for memorable getaways. A short stroll takes you to many attractions while the hotel is a haven of comfort and charm.
They are known for their warm atmosphere complemented by high service standards, making every moment of your stay memorable. Look for any special offers (like this one from the Royal Hotel in Bath) that often combine accommodation with access to historic local sites, spa facilities, and gourmet dining experiences. These deals allow experience Bath's rich culture and history while enjoying the hotel's luxurious services. The Royal Hotel blends heritage with comfort, creating an unforgettable vacation experience.
Explore Outside Big Cities
Venturing outside the bustling cities of the UK introduces you to a world of serene landscapes, charming villages, and myriad opportunities for adventure. Take a leisurely boat ride along the tranquil waterways of the Norfolk Broads, or walk the dramatic cliff paths of the Northumberland Coast.
For history enthusiasts, the ancient stone circles of Avebury and the historic Hadrian's Wall offer a glimpse into the country's rich past. Visit charming seaside towns like Brighton and St Ives, known for their artistic vibes, vibrant food scenes, and picturesque beaches.
Or explore the breathtaking landscapes of the Yorkshire Dales and Peak District. Each place is easily accessible and offers a chance to escape the city's hustle and bustle, allowing you to experience the UK's amazing diversity in landscapes, history, culture, and activities.
Take a Bespoke Luxury Vacation
Bespoke luxury vacations allow you to tailor your UK journey to your tastes and interests. The possibilities are endless, whether it's a private tour of a historic castle, a culinary adventure through London's top restaurants, or a guided wildlife safari in the Scottish Highlands. Opt for private chauffeurs, personal guides, or helicopter transfers to elevate your travel experience.
Enjoy exclusive accommodations, from opulent city hotels to lavish countryside estates, complemented by personalized amenities. These tailor-made vacations focus on providing an unparalleled level of comfort and luxury, combined with unique experiences that are carefully curated to your preferences.
Whether you're a history buff, a food connoisseur, or an adventure lover, the UK's broad range of offerings ensures a bespoke luxury vacation that meets your every need. Indulge in these custom travels and make your UK visit truly unforgettable.
A Sample Two-Week Itinerary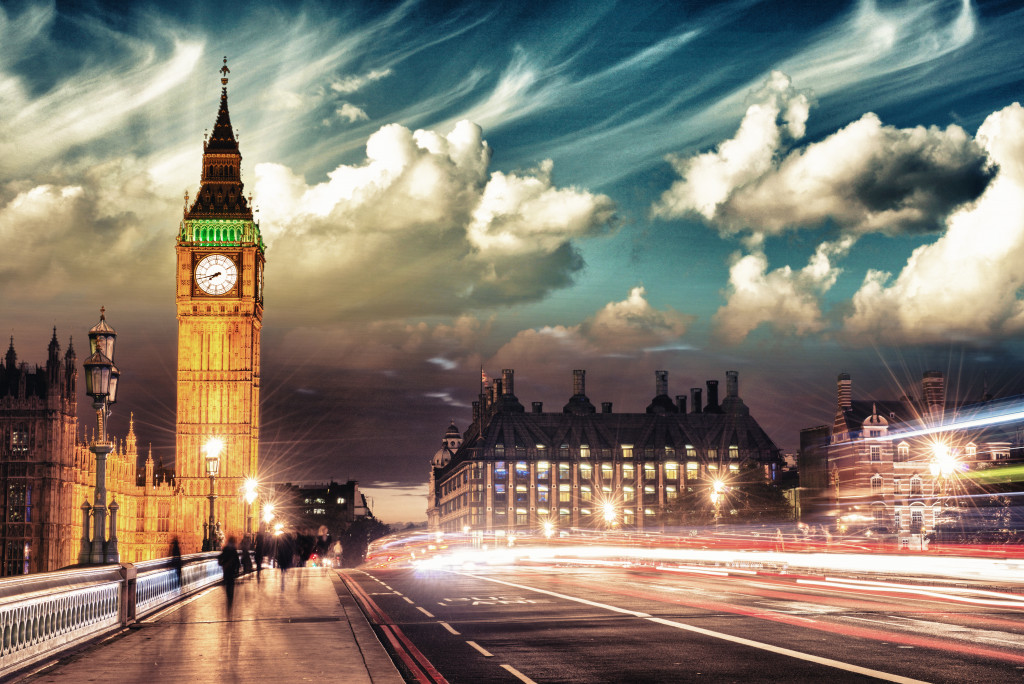 Start your two-week luxury adventure in London, where you can explore iconic landmarks, indulge in gourmet dining, and experience the arts. After three days, take a private transfer to the Cotswolds. Spend a few days soaking in the quintessential English charm, exploring quaint villages, and relaxing in a luxury cottage.
Next, journey north to the Lake District for outdoor adventures amidst stunning landscapes. Following three days of exploration, continue to the Scottish Highlands. Delve into the wild beauty of this region, with its vast glens, deep lochs, and majestic mountains, staying in a secluded castle hotel.
Conclude your trip with a visit to the historic city of Edinburgh, where a rich mix of history, culture, and fine dining awaits. This sample itinerary offers a taste of the UK's luxury, adventure, and natural beauty.
Your epic luxury adventure in the UK awaits! Embark on this journey of a lifetime, experiencing the perfect blend of luxury and outdoors. It's time to discover the unspoiled beauty, delve into rich history, and indulge in lavish comfort. Begin curating your personalized UK itinerary today!